Stylish brake caliper covers for your Fiesta
06-19-2014, 05:12 AM
Join Date: May 2013
Location: Cranbury, NJ, US
Posts: 403
Stylish brake caliper covers for your Fiesta
---
A lot of sport cars and supercars have bright calipers with some logos or brand names like Brembo, Wilwood, etc. These MGP caliper covers will give your vehicle the same sportish look for less money. They are designed to clip on top of your stock calipers. Installation is not complicated at all. It's much easier than painting, plus you can get some logo / engraving.
Fits on the following model years: 2014 (
We also have them for other year models
).
You can also get them custom painted and select any custom engraving for extra cost.
Check prices for your model and see other details here:
http://www.carid.com/ford-fiesta-caliper-covers/
MGP® - Caliper Covers with Ford Oval Logo Engraving
MGP® - Caliper Covers with ST Engraving
MGP® - Caliper Covers with ST and Bolts Engraving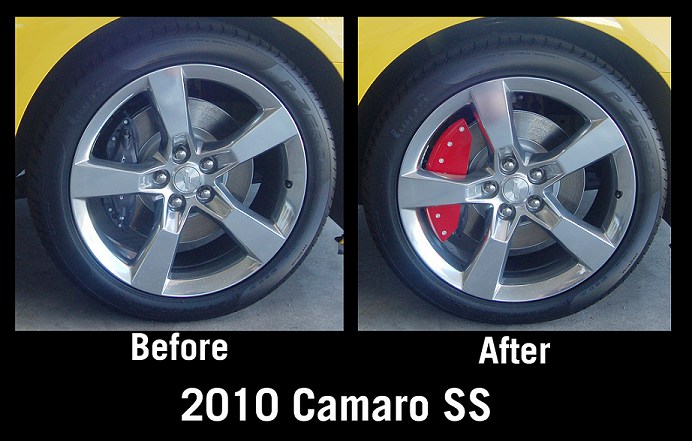 Read more about MGP caliper covers on our website:
http://www.carid.com/mgp/
You can also check their presentation video:
Which color would you choose?
---
Last edited by carid; 10-08-2014 at

07:20 AM

.
03-29-2018, 04:10 PM
Join Date: Mar 2018
Location: Glasgow
Posts: 1
---
Yeah but its a Fiesta - the kind of car your mum drives to get the shopping once a week.
I will never understand why people want to bling up a car like a Fiesta?

No offence but isnt this a boy racers kind of thing you would stick on a performance hatch.
If I turned up at a Strathycruise in my Fiesta they would laugh me off the park!

My Streetka might do with them but no just no not on a Fiesta!
Thread
Thread Starter
Forum
Replies
Last Post